Being an editor with AFM and AZFoothills.com means visiting some of the best restaurants in the state. (Not too shabby, right?) After tempting you with AZFoothills.com's roundup of our 50 favorite Valley restaurants last year, we decided to give your taste buds a few more of the latest and greatest restaurants to visit this year. While we wish we could feature every last one of our favorites and though there may be a few omissions, we present 50 of the Valley culinary scene's best and brightest, featuring a updates on last year's faves and new must-tries.
Prado
Montelucia Resort & Spa's signature restaurant, Prado, showcases healthy, fresh ingredients in every dish. The restaurant puts a bold, Mediterranean twist on bright, farm-to-table meals. Within Prado is Mbar, a contemporary bar featuring tequila, tapas, cocktails and more. 480.627.3004, www.pradolife.com.
#2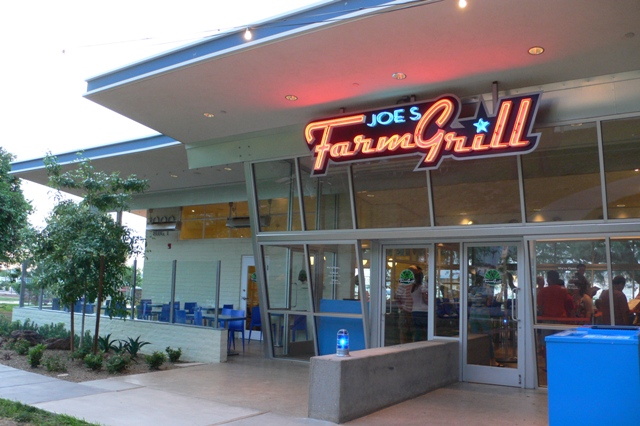 Joe's Farm Grill
Common foods at an uncommon level. Joe's Farm Grill concentrates on the favorite American classics like burgers, fries, pizza and salad and prepares them in a way that is unique to the restaurant and delicious to customers. Each freshly made entrée will have your mouth watering for days. 480.563.4745, www.joesfarmgrill.com.
#3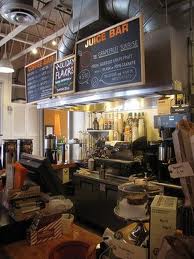 La Grande Orange
With a perfectly put together menu of favorite breakfast foods as well as light lunch dishes, La Grande Orange screams trendy. As a favorite Phoenix hotspot, La Grande Orange has had people talking since it opened. Part grocery and part restaurant, LGO has the ingredients to satisfy any craving. 602.840.7777, www.lagrandeorangegrocery.com.
#4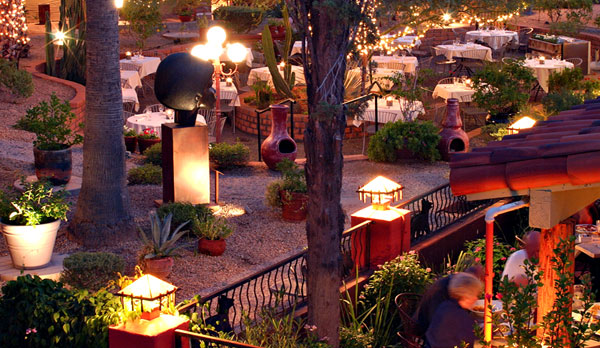 Carefree Station
This quiet, "carefree," restaurant is tucked away in the Spanish Village, giving it not only an authentic atmosphere, but a romantic feel as well. Influenced by the Southwest deserts, the food here is filled with the genuine, bold flavors that Arizona is known for. Whether you stop in for cocktails, Sunday brunch or dinner with friends, Carefree Station is bound to impress. 480.488.8182, www.carefreestation.com.
#5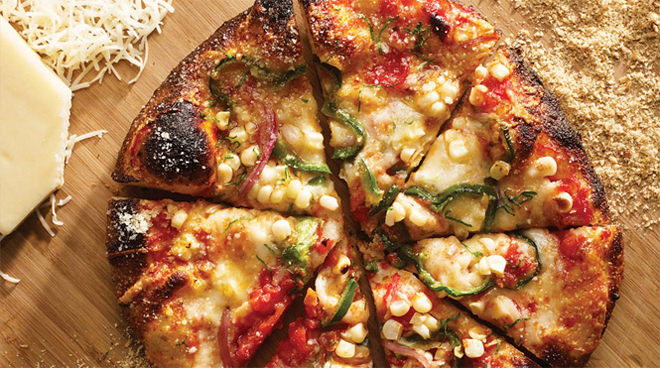 True Food Kitchen
True Food Kitchen, conveniently located at the Scottsdale Quarter and the Biltmore Fashion Park, creates delectable eats using only the freshest, healthiest ingredients. This new-age restaurant practices simplicity and sustainability without forgoing flavor. Staying true to the natural flavors of the ingredients, True Food Kitchen provides one delicious meal you can indulge in guilt-free. www.truefoodkitchen.com.
#6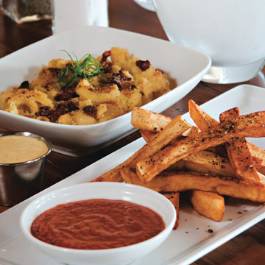 Tuck Shop
This 50's style building, located in the heart of Phoenix, is a true Arizona gem. Beautiful architecture and convenient location aside, Tuck Shop's food is enough to keep you wanting more. With a broad range of wines and a rich, unique menu, this is the perfect place for a romantic date or a dinner with friends. 602.354.2980, www.tuckinphx.com.
#7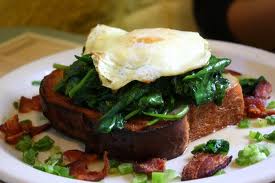 Over Easy
This exceptional restaurant gives a contemporary flare to the classic eats that breakfast-lovers have grown to adore. Open from 6:30 a.m. to 1 p.m., Over Easy is the perfect place for both early birds and late risers to satisfy their breakfast cravings. Try "The Over Easy," for an extra kick of flavor that made this restaurant so well-known. www.eatatovereasy.com.
#8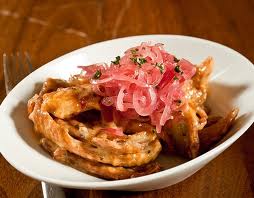 Iruna
While located in the heart of Old Town Scottsdale, this distinctive eatery will have you believing you are in the Plaza Mayor in Spain, sipping Sangria and indulging in authentic tapas. This lounge style, fine dining experience is sure to impress. 480.398.3020, www.irunaaz.com.
#9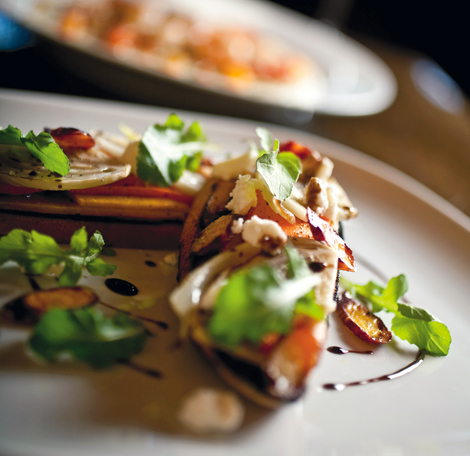 The House at Secret Garden
Experience Phoenix's best patio dining, surrounded by beautiful gardens and tall shade trees. This romantic treat is nestled next to Phoenix's South Mountain, and provides a comfortable place for dining under the stars. Equipped with large shade umbrellas, or heaters for the winter, they help you to find comfort and tranquility in all desert climates.602.243.8539, www.houseatsecretgarden.com.
#10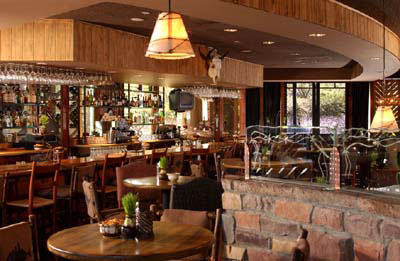 Roaring Fork
Using wood fired cooking to capture bold flavors typical of American cuisine; the Roaring Fork's menu is inspired by the Old West. With an inviting atmosphere, friendly service and a mouth-watering selection of food, the Roaring Fork is the ultimate satisfier for nearly any craving. 480.947.0795, www.eddiev.com.
Click here to see the other 40 hotspots in Phoenix AZ :http://www.arizonafoothillsmagazine.com/dining/restaurants/2506-arizonas-50-best-restaurants.html